It's Food O'clock!

How do you like your plantains to be made? Fried or roasted? You can put down your choice in the comment section while we check some some snacks enjoyed by Ivorians.


ALLOCO (FRIED PLANTAIN)
This is otherwise known as dodo which is a delicacy eaten in West Africa made from ripe plantains.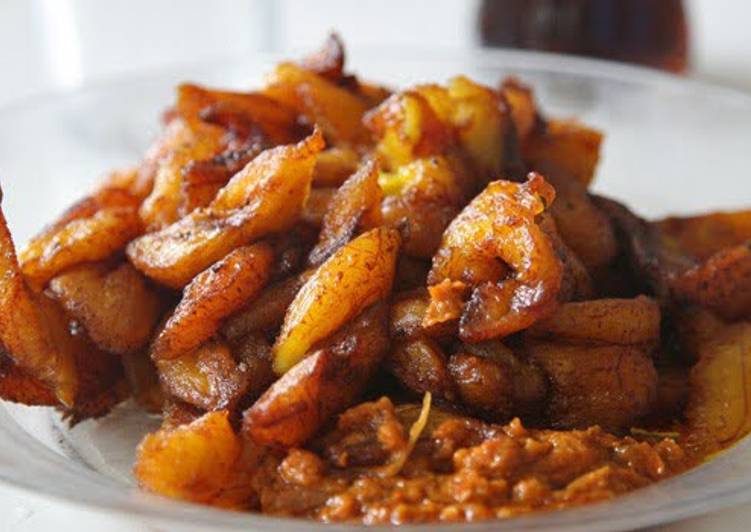 Ingredients
Plantains
Vegetable oil
Salt
Chopped chili peppers
Chopped onion
Tomatoes

Method of Preparation
Peel the plantains and cut into desired pieces.
Pour the vegetable oil into the frying pan and heat it up.
Add the plantain into the hot oil and fry till it turns golden brown.
Pour some vegetable oil inside a cooking pot and allow it to heat up.
Add the tomatoes, onions, chili pepper, salt and allow to fry.
Add some seasoning and allow to cook well.
Serve the fried plantain with sauce.


BANANE BRAISÉ
This is a snack made from slowly roasting plantains over coal fire. It is best enjoyed with sauce and is synonymous with Nigerian Boli.


DRINKS
Nyamanku is a local drink that originated in Ivory Coast made from mixing the juices of ginger roots, orange, lemon and pineapple. Originated.

Bangui is also a local drink enjoyed by natives which is palm wine.


Written and edited by Ebenezer Oladokun